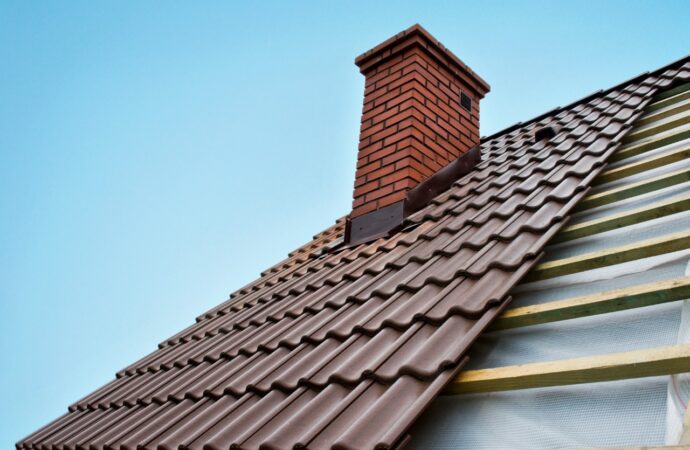 Choose The Sophisticated Look Of A Tile Roof
---
Tile roofing may be the next big thing in the roofing industry if it's not already. With so many benefits to it, you can trust that this roof type will keep your house looking more modern and fresher in terms of style.
Ever felt like you did the right thing for your house? Maybe you painted your home and you couldn't be happier with the decision you made. Well, installing these roofs gives you just that. With so many design types, whether it comes to specific colors, sizes, or shapes, there is a tile roof for every preference.
If you want to give your home a more sophisticated look, why not start from top to bottom and get your home some tile roofing? You won't regret it. And regardless of how your home looks like, there is a tile roof to suit every home design. While still offering the many benefits it gives, such as durability, strength, and value for money. They also come in different materials, including, traditional clay or concrete material.
A Variety of Styles and Colors
---
Tile Roof Tampa remains one of the most popular roof types in the country. And because of their reliance on quality and beauty, they're moving up in the charts, even to this day. And like we said, there are numerous amounts of styles and colors when choosing your tile roof. We also make things better by having support and connection from the manufacturers themselves. And this is available to help make things easier and possible for you to get your new tile roof.
Professional Installation Is Essential
---
With that all being said, it's important to know that you do need professional help installing your tile roof. Unlike metal roofing and shingle roofs where you can easily apply them to your home, these tile roofs are much more complex and harder to handle. They require a specific type of skill to install.
So why not choose us, Tile Roof Tampa, the professionals to do your tile roof installation? You won't regret it. We've received positive responses from
all our past clients and we are extremely proud and happy to extend our services to you. Contact us now.
Here is a list of the services you can get at Tampa Metal Roofing Group:
There are so many areas or regions where we offer these services with most of them being cities.
---
However, if you need any of these services, you need to contact us. The list below comprises the areas where we offer these services.