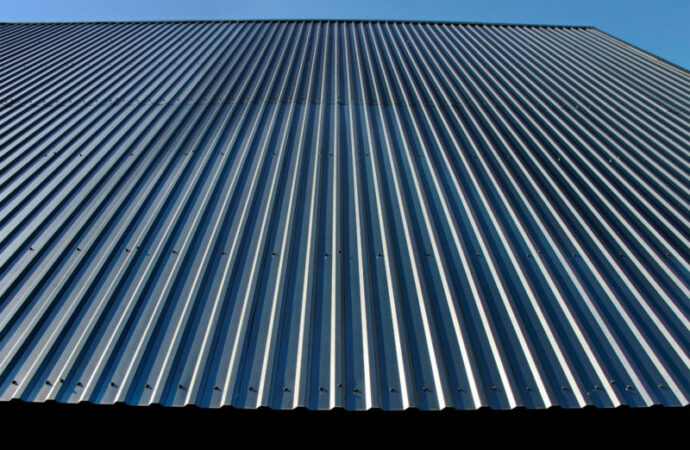 Metal Roofing Is For You
---
Metal Roofing Tampa, being the great company it is today, has seen so much success over the years and not only for our professional skill in the field. But because of the quality of the material we offer as well. Metal Roofing is easily one of the strongest roof types you can find, so it's easy to get praised for good work when the roof actually deserves the compliments. They are built to last and they rarely get issues.
We as a professional company that fixes these roofs as well rarely receive complaints or calls that ask us to repair their roofs. That's good. So let's dive deeper and get into the benefits of Metal Roofing.
Benefits Of Metal Roofing
---
As we said previously, metal roofs are undoubtedly one of the strongest roof types you can find. And therefore, they can last up to 50 years +. This also means that once you have a metal roof installed on your home, your roof is less likely to be bothered with.
Metal roofing is also lightweight and fire-resistant. This is a great thing because not only is it fire resistant, it has a class A rating, meaning they are the most resistant to fire. And if your area is prone to heat and you're not a big fan of the constant heat being in your home. Then Metal Roofing is for you because they do a good job at keeping your home cool in hot weather.
Choose The Best Metal Roofing Company In Tampa
---
Metal roofing is also easy to install because of the sheets that are manufactured for these roofs. Unlike shingle roofs, where those roofs come in smaller shingles, metal roofing ranges from 12 to 36 inches wide making installation much quicker to install. So if you are excited about getting your roof installed, you can have your metal roof in no time for that matter.
So with this all being said, installation is key to determining the lifespan of your metal roof. With the right company, doing the right thing when it comes to setting it up, you are guaranteed that your roof will last. So choose a company such as Tampa Metal Roofing Group, a company that has done this for many years and still has a legacy that will undoubtedly impress you.
Contact us today and we'll start the process of getting your metal roof installed.
Here is a list of the services you can get at Tampa Metal Roofing Group:
There are so many areas or regions where we offer these services with most of them being cities.
---
However, if you need any of these services, you need to contact us. The list below comprises the areas where we offer these services.