Your Experts in residential & commercial roofing
The Basics Of Asphalt Roofing
Asphalt roof's, from being the modest roof type for years, to becoming one of the most popular mainstream roof style you could find. It has grown to be one of the best roof types to rely on for all house styles and conditions the roof may be under. They come in a range of colors, shapes and sizes. 
Though you would find these roof materials used for paving, they are still edging to make its way onto houses. These roofs has never let anyone down, as they come with a good number of products and systems, which includes, shingles, roll roofing, ply felt, built-up roofing (BUR) systems, saturated felt used as underlayments for shingles and modified systems.
Leave Your Details For A FREE Quote Today
The Advantages of Asphalt Products
The dominance of asphalt roofing products through the years has not evolved as a matter of chance. It is based on proven product performance that goes beyond the basic roofing requirements of providing a covering that shields the building's inhabitants from the weather.
We as a professional roof company believe that every roof type has its unique quality and they all give us reason to why they get bought and why not. The choices which people make when choosing their roof is not by guess, but by purpose. And Asphalt Roofing Tampa has been chosen numerous of times to be installed on their homes. So Asphalt Roofing is a great choice to go with, so let us give you more reason to why we say that: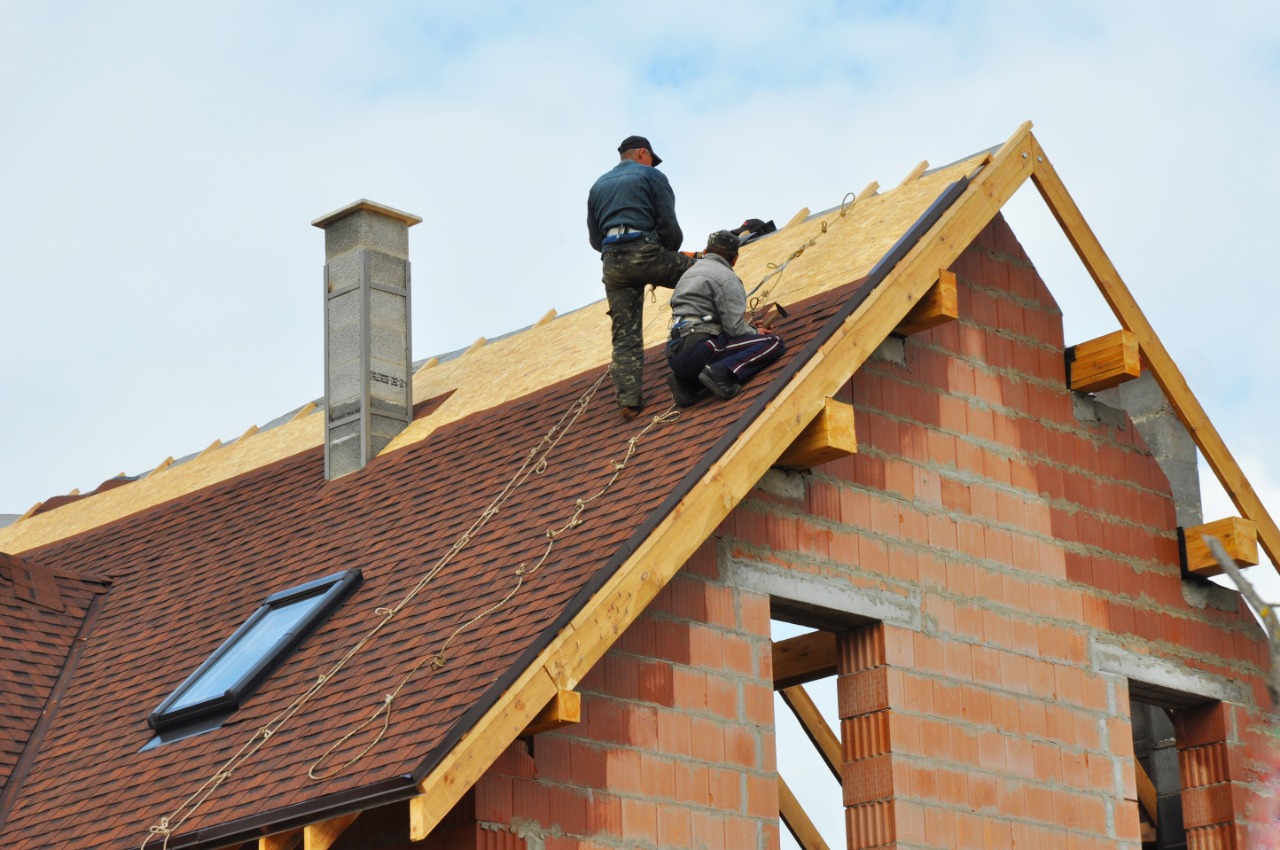 It's older than you think
 • Weather Resistance – Asphalt roofing products are proven to resist sunlight, heat, cold, water and ice.
• Fire Resistance – These roof material products are manufactured to comply with ASTM International and/or Underwriters Laboratories (UL) standards for fire resistance.
• Wind Resistance – The Asphalt roofing products comply with the wind-resistant standards of Underwriters Laboratories.
• Economy – They are efficient as they are great. They come at a low cost as well.
• Ease of Application – Excited for your Asphalt roofing? Well not to worry, because these roofs are the easiest roof to install than any other roof type. Which means they'll be installed in no time as well.
• Adaptability – Because these roofs come in such a wide range and has different options to choose from, they can fit onto any home type and suit any area you may find yourself in.
• Aesthetics – Asphalt roofing are really beautiful. With so many styles, colors and designs to choose from. Beauty is not option when it comes to asphalt roofing.
• Style Suitability – Style is fully versatile. Theres an asphalt roof for any home type. Whether its Contemporary, modern or traditional.
• Low Maintenance – With the right approach to install asphalt roofs, they can last a long time and if something happens to the roof, they can easily be repaired.
Location
205 Pierce St, Tampa, FL 33602
Hours
Mon to Friday : 8am - 5pm
Sat: Closed
Sun: Closed