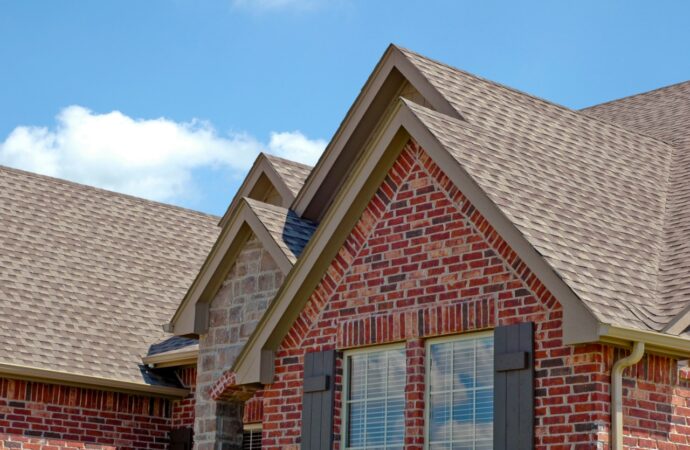 Shingle Roofing
---
Shingle Roofing Tampa is a masterpiece for roofing. Being beautiful and pleasing to look at, while having so many benefits to them. They come in a range of different material types, such as wood, metal, slate, plastic or composite materials such as asphalt.
Not only do they come in a range of material types, but there is a shingle roof for every home type and home design. No matter the need or size you need your shingle roofs to be, there are numerous amounts of options to choose from. So with that all being said, let's talk more about the benefits of these roofs and inspire you to choose them for your home.
What's So Good About Shingle Roofing?
---
Shingle Roofing Tampa is extremely affordable and is the best alternative to tile roofing, if you may find yourself not being able to afford tile roofing at this time. The cost of shingle roofing and the benefits it offers is a great choice to go with. And maintenance is cheap too.
So we know that with any high-priced purchase comes a warranty and this is because it can save you thousands of dollars if problems arise with your roof. And that is why the roofs we offer come with a warranty that will assure you safety when anything happens to your roof. GAF also provides a lifetime warranty that will maintain color and ensures the granules will not wash off.
What You Need To Know
---
Shingle roofs are beautiful and they deserve more praise than they have been getting. It's known to be a classic and natural type of roof style that is supposed to blend in with the environments around it. They come in a range of colors, sizes, and cuts. Making your home beautiful with these roofs is easy, as there are so many options to choose from.
So with that all being said, there are a few things to look out for when choosing shingle roofs. They need to be constantly maintained depending on the area you live in, as they attract mold quite easily under moist weather types. They absorb moisture and dampness very easily and can stay there for as long as you decide to get them cleaned. But the good news is that they're not difficult to clean off and there are ways to prevent these things from affecting your roof.
Why not give us a call today and we'll start the process of getting your new Shingle Roof installed? Or for any information on our services, we're happy to help you with anything roofing.
Here is a list of the services you can get at Tampa Metal Roofing Group:
There are so many areas or regions where we offer these services with most of them being cities.
---
However, if you need any of these services, you need to contact us. The list below comprises the areas where we offer these services.