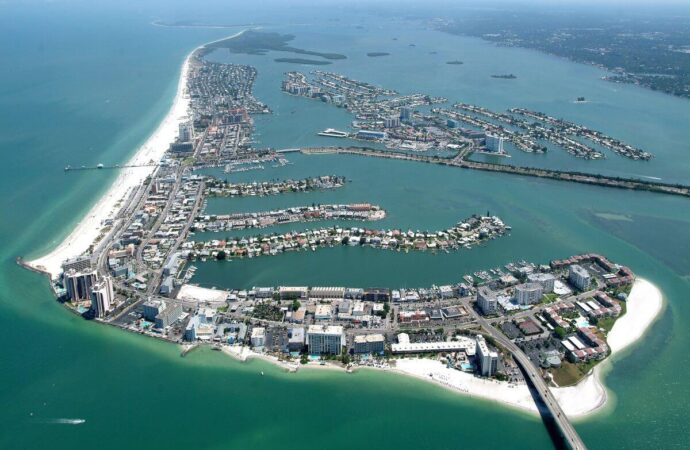 Expert Metal Roofing Clearwater Contractors
---
Keep over your head a good, well-maintained roof with the assistance of Metal Roofing Clearwater contractors. Known for our job ethics, family values, and affordable prices, we provide roofing to our customers in order to safeguard their homes and families. We have been supporting customers with everything from reroofs to repairs for years. Our priority is to make sure you are safe and satisfied.
It may seem difficult to choose the correct contractors to operate on your home or commercial building. You want someone trustworthy, and you also want someone to see the task through to its completion who has expertise. Fortunately, you get both when you work with us. Our team of skilled roofers is friendly, and trustworthy and ensures that you will have a completed roof under which you will be proud to live for many years to come. Trust us when you need to install, replace, or repair a metal roof.
Choose Metal Roofing Because
---
Most metal roofing comes with a warranty of 30 to 50 years, depending on the manufacturer 

Metal roofing is available in multiple colors and styles to match your home.

Using your current shingle roof, metal roofs can be mounted on top of it and can last over 50 years.

Standing seam roofs also provide a smooth look and weather protection.
Whether your present roofing is metal or some other material, Metal Roofing Clearwater's preventive maintenance plans can assist you by preventing costly repair or replacement. Our engineers will look for anything during the inspections that might render your roof susceptible to issues. Once we have looked through your entire construction, we will provide a report that will offer you realistic expectations of your roof.
Debunking Some Myths
---
Worried we're living in the country's lightning capital? There's no need. As this has been exaggerated in today's culture, metal roofs do not improve the probability of lightning hitting your home. Metal roofing is not flammable or combustible, making it a desirable choice to safeguard your home from severe weather conditions. Most metal roofs have a durable coating that prohibits rust from forming, and to provide the color you want, paint can be applied over the coating.
Another popular myth is that a metal roof will be noisier than other roofing kinds. When mounted with adequate sheathing, a metal roof can effectively silence rain and hail noise more than any other roofing material. And, year after year, most metal roof products are intended to resist hail, high winds, and heavy snow. Metal roof systems have a wind speed of 150 mph, equivalent to a tornado F2.
Contact Metal Roofing Clearwater today if you would like further information on the metal roofing services we deliver, in Clearwater, FL.
Here is a list of the services you can get at Tampa Metal Roofing Group:
There are so many areas or regions where we offer these services with most of them being cities.
---
However, if you need any of these services, you need to contact us. The list below comprises the areas where we offer these services.