Corrugated Metal Roofing Tampa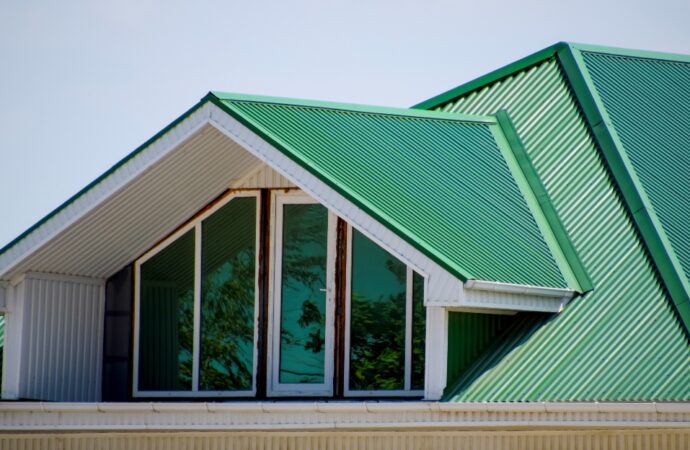 What Is Corrugated Metal Roofing?
---
Made and sold in sheetings, corrugated metal roofing in Tampa is amongst the most popular roofing options available on the market. Seen all over the world and even on our very own roofs, it is an excellent option for those looking for an easy, turnkey solution to their roofing needs. If you are wondering why it is such a popular option all over the world, it is due in large part to its signature shape.
The wave-like design increases structural strength, durability, and lifespan while lowering its overall weight. Made in a variety of materials, styles, and sizes, it is often seen in a semi-circle and hill design, increasing the strength and durability of the material used. This technique can turn even aluminum, one of the weakest metals in terms of strength, into a pillar of durability that you would be hard-pressed to damage.
For one of the best Tampa Metal Roofing Group services, the installation of corrugated metal roofing in Tampa is a quick and easy affair. We offer our clients a guarantee on all projects we take part in. Make no mistake, when it comes to corrugated metal roofing installation in Tampa and any maintenance, we are the best there is! Contact us today for a free quote or leave your details online and we'll help you!
Our Installation
---
For our team, the installation is a practiced motion of examination and installation. Highly trained and experienced before they ever reach your home, be guaranteed that everything we do has a purpose and reason. Do not fret, we explain every reason as to why we do something during the planning stage for your convenience.
Materials we work with
---
Our metal options are as vast as our experience, with each material offering a differing benefit while also retaining its excellent quality. Corrugated metal roofing in Tampa is most commonly done in copper, steel (and steel alloys), aluminum, and zinc. Each material offers different benefits, so be sure to ask us and research which material suits you!
As we said, the installation is a breeze for corrugated metal roofing in Tampa specialists like ourselves. We offer a variety of methods of installation, changing based on the home and existing roofing conditions and angles. This ensures that your installation is done to your home's specifications and prevents future incidents and damages from occurring. For more info, contact us today and we will answer any questions you might have.
Here is a list of the services you can get at Tampa Metal Roofing Group:
There are so many areas or regions where we offer these services with most of them being cities.
---
However, if you need any of these services, you need to contact us. The list below comprises the areas where we offer these services.