Welcome To Tampa Metal Roofing Group - Your Experts In Residential & Commercial Roofing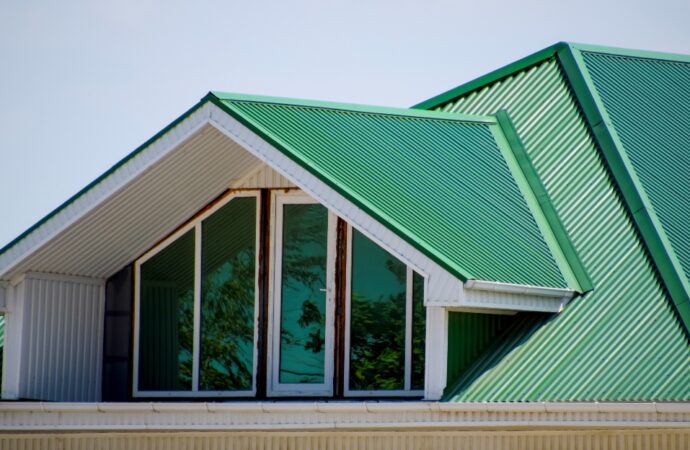 Tampa Metal Roofing Group is your leading metal roofing solution for all your roofing needs. Looking for a long-term, guaranteed roofing solution for your home or business? Then look no further than us! Look to the future of clean, stylish, and elegant home roofing.
Metal Roofing- What's the deal?
---
Most homes nowadays use the asphalt shingle roofs of yore, mostly due to their cost-effectiveness and proven utility. As such, its older (yes it is older) contemporary in the form of Tampa Metal Roofing Group has not had its chance to shine as much in modern media and construction. Fortunately, it has been seeing a rise in popularity and many people around the world are now looking at it in new and intriguing light.
As you should have readily guessed, metal roofing is done with metal instead of the regular and traditional asphalt shingles seen on many homes around America. Metal roofing, instead of being made of asphalt, is made of metal; with steel alloys, copper, and zinc being the most widely used today. While it is not as commonly used in America currently, metal roofing has a surprising amount of history, having been used for thousands of years.
It's older than you think
---
In the 3rd century B.C. copper roof shingles were installed on top of the Lovamahapaya Temple in Sri Lanka. The Romans used copper roofing cover for the Pantheon in 27 B.C. Even centuries later, copper and its alloys were integral in European medieval architecture.
As such, Tampa Metal Roofing Group works hard to keep up with the old and storied history of its products. Dedicated to giving our customers and clients the workmanship of a thousand years of craft, we at Tampa Metal Roofing Group guarantee quality in our products.
Why use Metal Roofing Tampa?
---
Simple! Tampa Metal Roofing Group is objectively the better choice when compared to traditional roofing options. Let us give you a bit of a rundown on the advantages when compared to its more widely used contemporaries.
[sp_easyaccordion id="529″]
The disadvantage?
---
With all this good, there has to be some bad right? Well, I suppose there is one very minor gripe potential clients should know about. That being that during storms it can get a little bit louder and that snow does more easily fall off. Barring the amusement of an amusing snowed mailman, Tampa Metal Roofing Group guarantees techniques to help prevent and mitigate this factor during installation.
The visual appeal
---
If you like visual diversity then you'll love metal roofing. Due to being metal, there are a plethora of designs and styles for any personality. With the durability and strength of the material, there are even some companies willing to do completely custom-made metal roofing for the more spendy or extravagant clients out there.
Coatings
---
Due to being metal, there are numerous coatings available to help improve various aspects of your metal roofing. usually made of various materials such as epoxy and ceramic, they provide numerous benefits from extra rust protection to heat insulation or reflection. Ceramic coatings are usually applied on metal roof materials to add heat-reflective properties. Most ceramic coatings are made from regular paint with ceramic beads mixed in as an additive.
Clear coatings preserve the natural color, warmth, and metallic tone of copper roofing and are often used to coat it. Some contain oils, which exclude moisture from copper roofs and create flashings, simultaneously enhancing their appearance by bringing out a richer depth of color.
Here is a list of the services you can get at Tampa Metal Roofing Group:
There are so many areas or regions where we offer these services with most of them being cities.
---
However, if you need any of these services, you need to contact us. The list below comprises the areas where we offer these services.