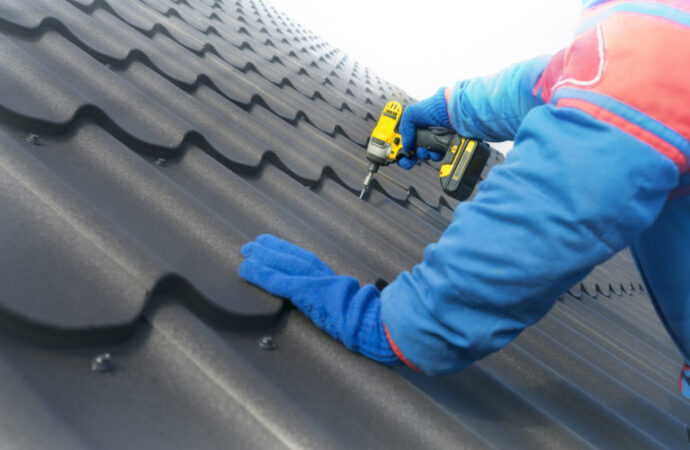 What Are We?
---
A team of qualified professionals from all over the construction and roofing industry, dedicated to providing our clientele the best possible roofing service money can buy at an affordable price.
Services We Offer
---
Our expertise may have started in construction, but we have honed the craft of metal roofing and roofing in general to a staggering degree. Working hard since day one and to the bone in many cases, here are some of the options Metal Roofing Tampa offers its clients.
Metal Roofing Installation
From flat roofs to metal shingles to sheets to corrugate and beyond, our team of highly capable experts can do it all. Sit down with us and plan it and know we will answer any and all questions you have with patience and diligence to make your installation as smooth and seamless as possible.
Repairs
As trained specialists in all things metal roofing, Tampa Metal Roofing Group is qualified to handle any roofing repairs and replacements. From shingles to flat roofs, we have done it all and will continue to for many years to come.
Roof Replacements
Highly damaged roofs are both a safety and half risk and sometimes repairs are not possible. If this is the case, we are fully capable and able to replace your roofing in a speedy and precise matter.
This is just the tip of the iceberg when working with us. Contact us today for a free quote or leave your details online and let us contact you. Let us talk and show you how we can help you!
Here is a list of the services you can get at Tampa Metal Roofing Group:
There are so many areas or regions where we offer these services with most of them being cities.
---
However, if you need any of these services, you need to contact us. The list below comprises the areas where we offer these services.